About us
Foliarex Sp. z o.o. is 30 years of experience in the production of packaging, construction and gardening films. Responding flexibly to changing market needs, we are constantly expanding our product range, offering them to clients from new industries. What does not change is QUALITY, confirmed by ISO certificates.
---
The company, established in 1990 in Poznań, for the first years of its activity specialised in the production of packaging films. Its dynamic development is reflected in the exceptionally wide range of construction foils, foils used in agriculture, horticulture and in packaging sectors, as well as plastics and regranulates. They have enjoyed unflagging popularity over the years, due to the products' superior quality and competitive pricing.
---
Three Foliarex production plants located in Drożdżyce, Stęszew and Słubice have a combined production capacity of tens of thousands of tonnes of processed polyethylene and polypropylene per year. Today's leading position the company owes to its innovation and flexibility, the speed of response to signals from the market and the commitment of employees who improve the quality of products every day.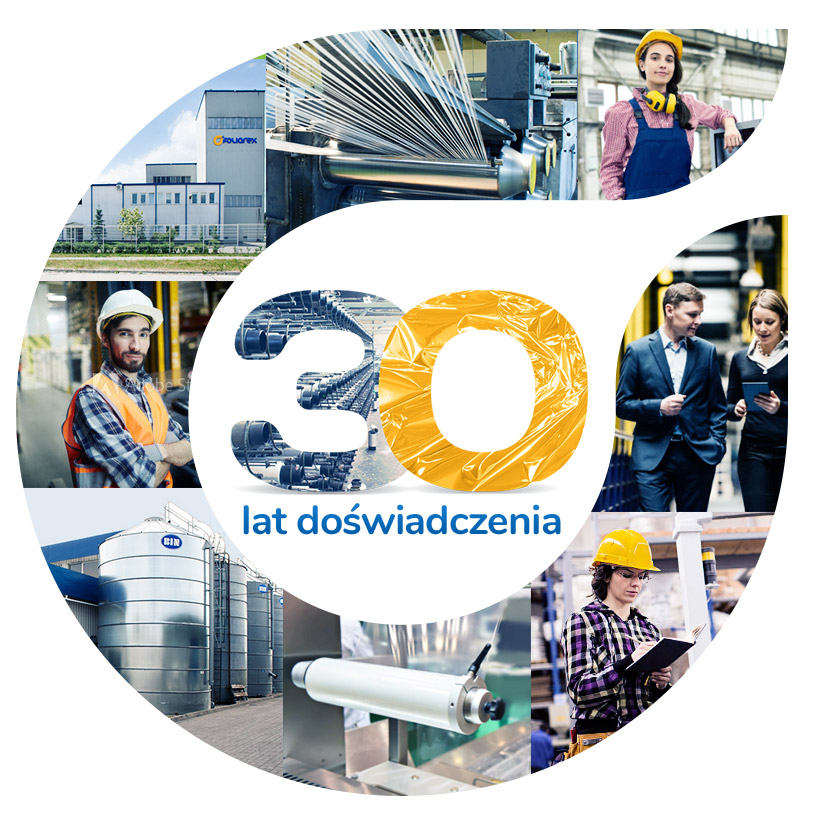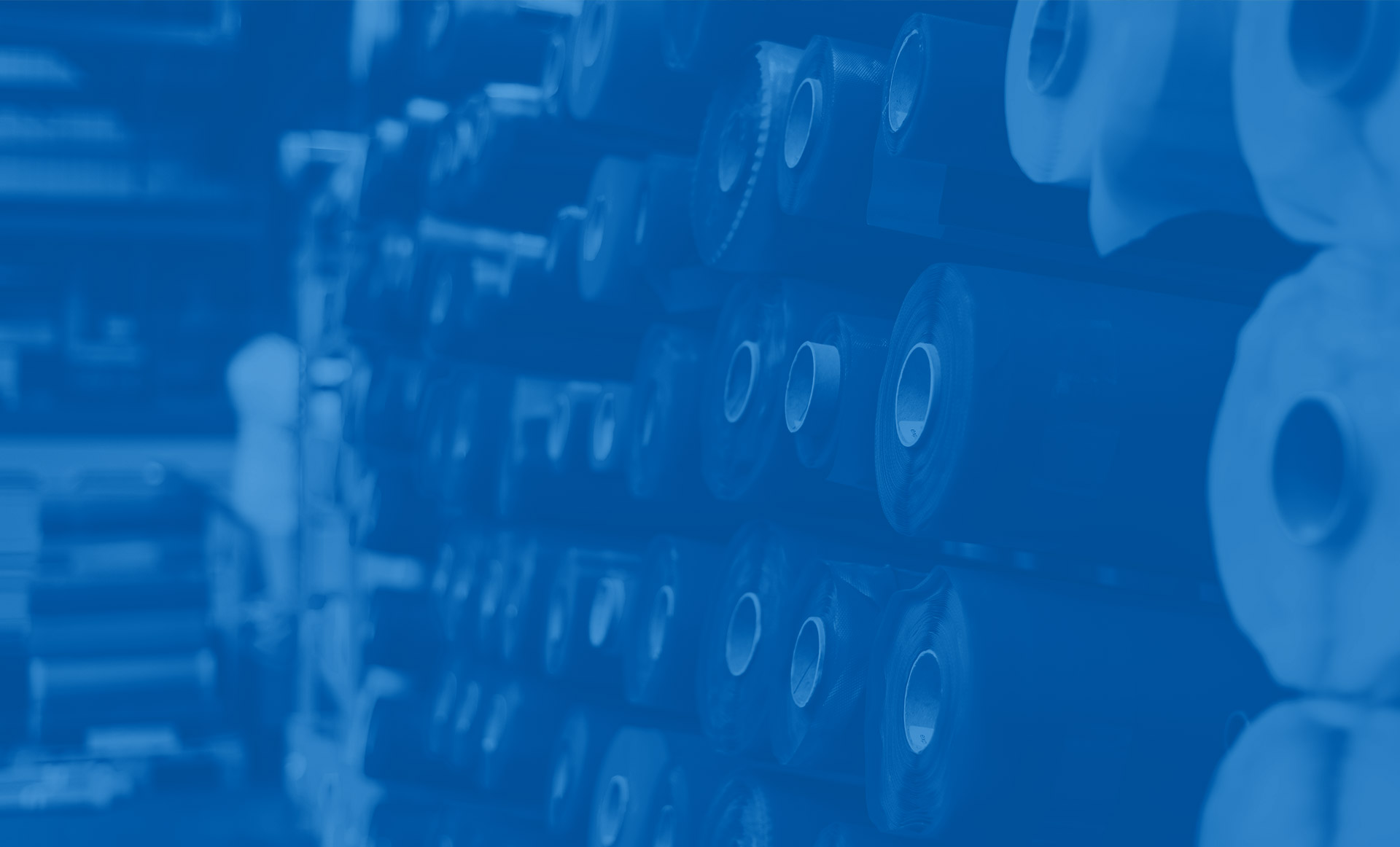 Every day we improve the quality of our products
to meet your expectations.

Wide offer
We have been expanding our product range for years. We offer construction films, agriculture and horticulture films, packaging foils, plastics and regranulates.

Experience
Over 29 years of experience in the production of packaging, construction and gardening films translates into the highest quality of offered products while maintaining a very wide product range.

Quality
The most modern production lines and qualified staff allow us to obtain the highest quality products, which has been confirmed by ISO certificates.

Flexibility
We respond flexibly to dynamically changing market demands, constantly expanding the product portfolio to meet the high quality requirements of customers from various industries.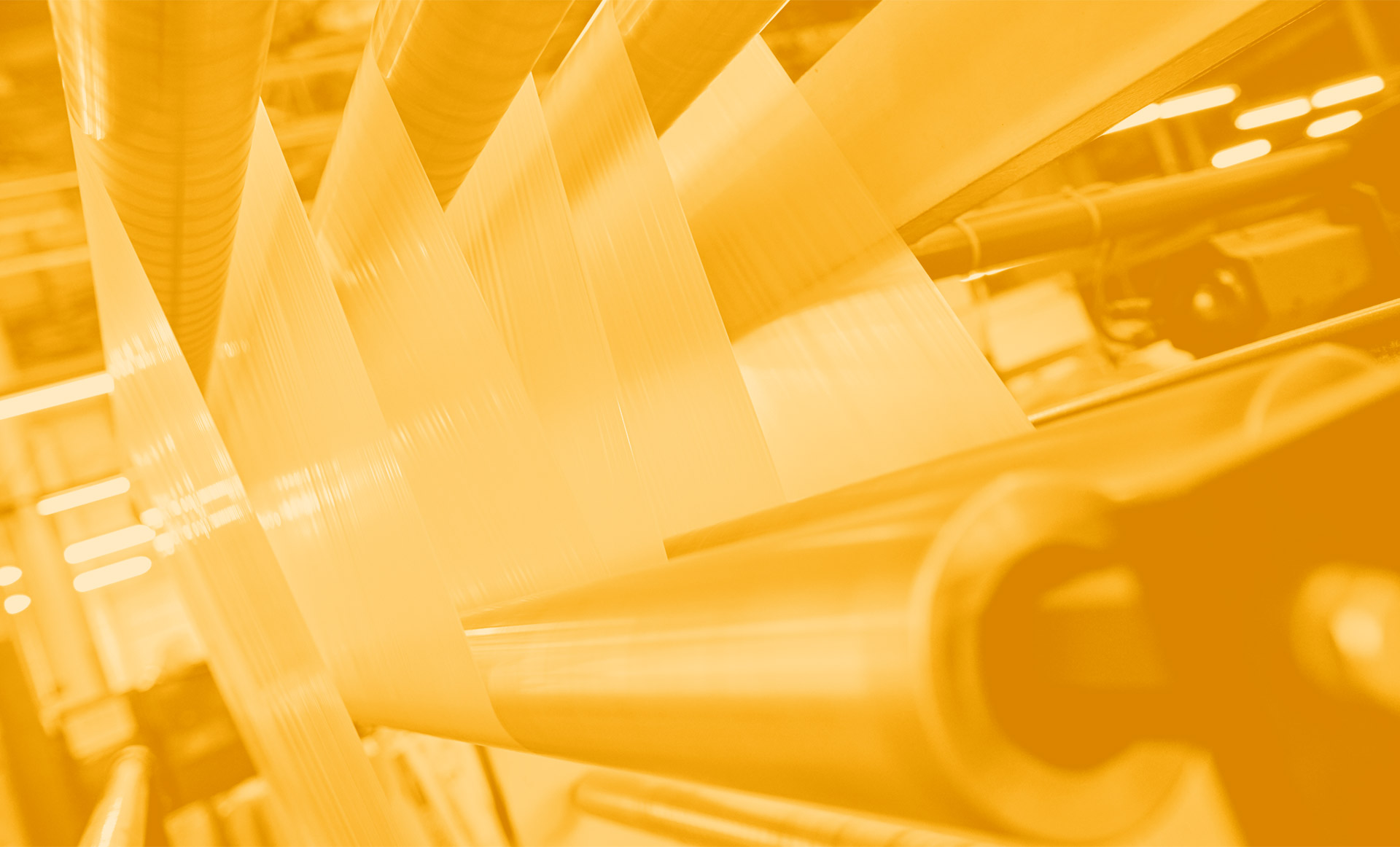 We are building a strong and stable brand,
recognized on the Polish and European market.
Foliarex Stęszew has over 30 years of experience in the production of packaging and protective films. The highest quality of our products is confirmed by the ISO certification system. Each of our products has the required attestations and safety certificates.

Our most popular products include multilayer packaging and heat shrink films. Our films can be enriched with prints made on the individual request.

Responding flexibly to the changing market needs, we are constantly expanding our product portfolio to meet the expectations of our clients. We have successfully introduced protective adhesive films for sale throughout Europe. Due to high resistance to weather conditions and UV rays, they are perfect for difficult transport, assembly and storage conditions. Protective adhesive film is the best protection against mechanical damage to your products.

Foliarex's latest investment is the launch of one of the most advanced five-layer film production line. This innovative technology can be used in almost every branch of the flexible packaging industry, allowing to meet advanced market requirements.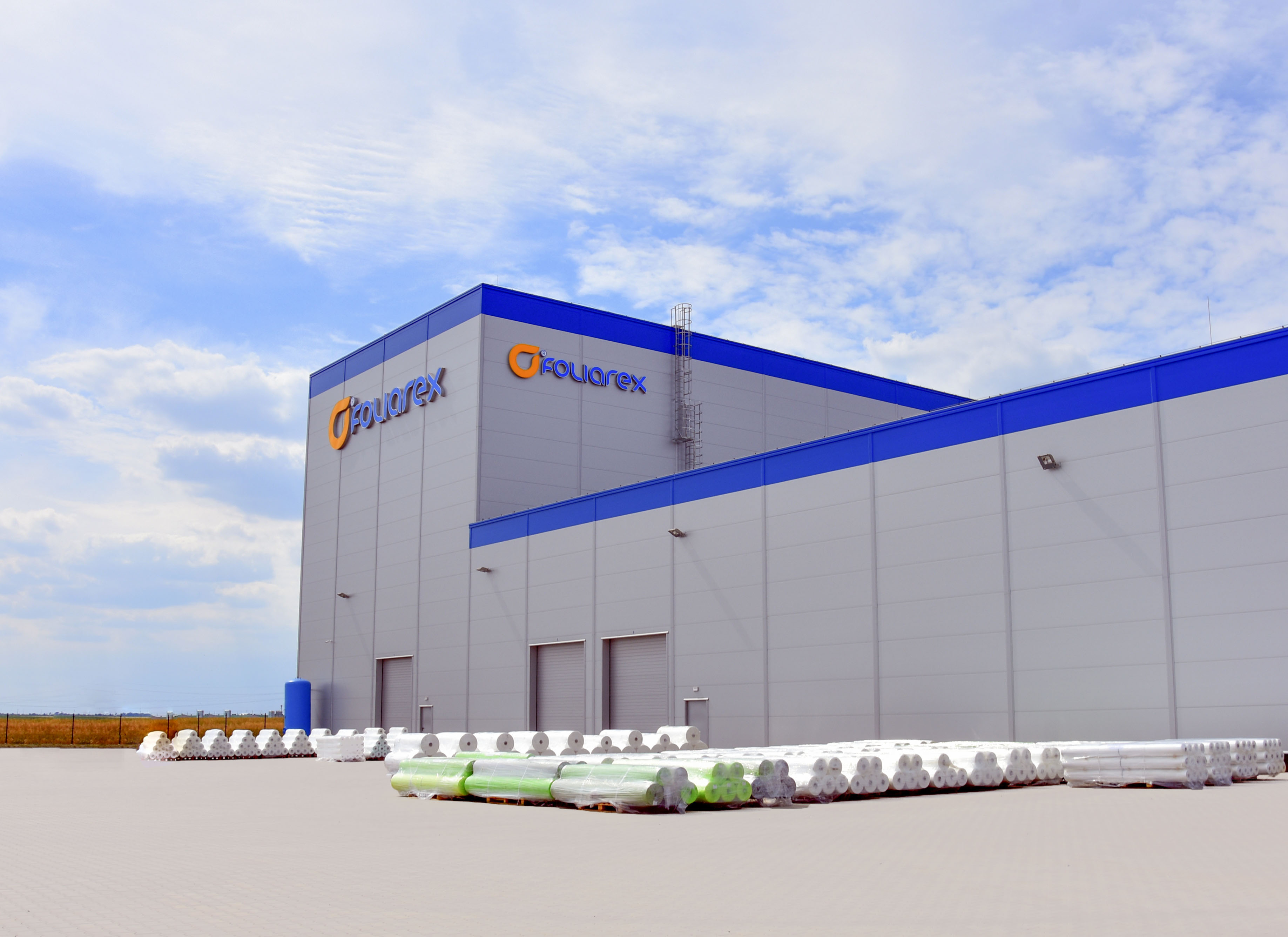 Foliarex Słubice produces films for the construction and geosynthetic industries. All products have the required approvals and are CE marked. Our most popular products include excellent high vapour permeable roofing membranes, insulation and vapour barrier films. We systematically improve our products, which is why we are proud of our innovative solutions. We have successfully launched roofing membranes with adhesive tape for easy application.

Annual sales exceed 13 thousand tons of various types of film for the construction industry.

Due to the growing interest in our products in the country and throughout Europe, every year we increase our capabilities and sales volume. In 2019, we are launching a modern roofing membranes production line with improved parameters and functional properties, thanks to which our sales capacity will increase by 30 million m2.

In 2018, we achieved historic success in the production of preliminary roofing, exceeding 100 million m2 of roofing membrane sales. This makes us one of the largest companies in the industry in Europe.

Our offer also includes the popular and appreciated Geostar geomembranes, which have a specific use in municipal and road investment projects.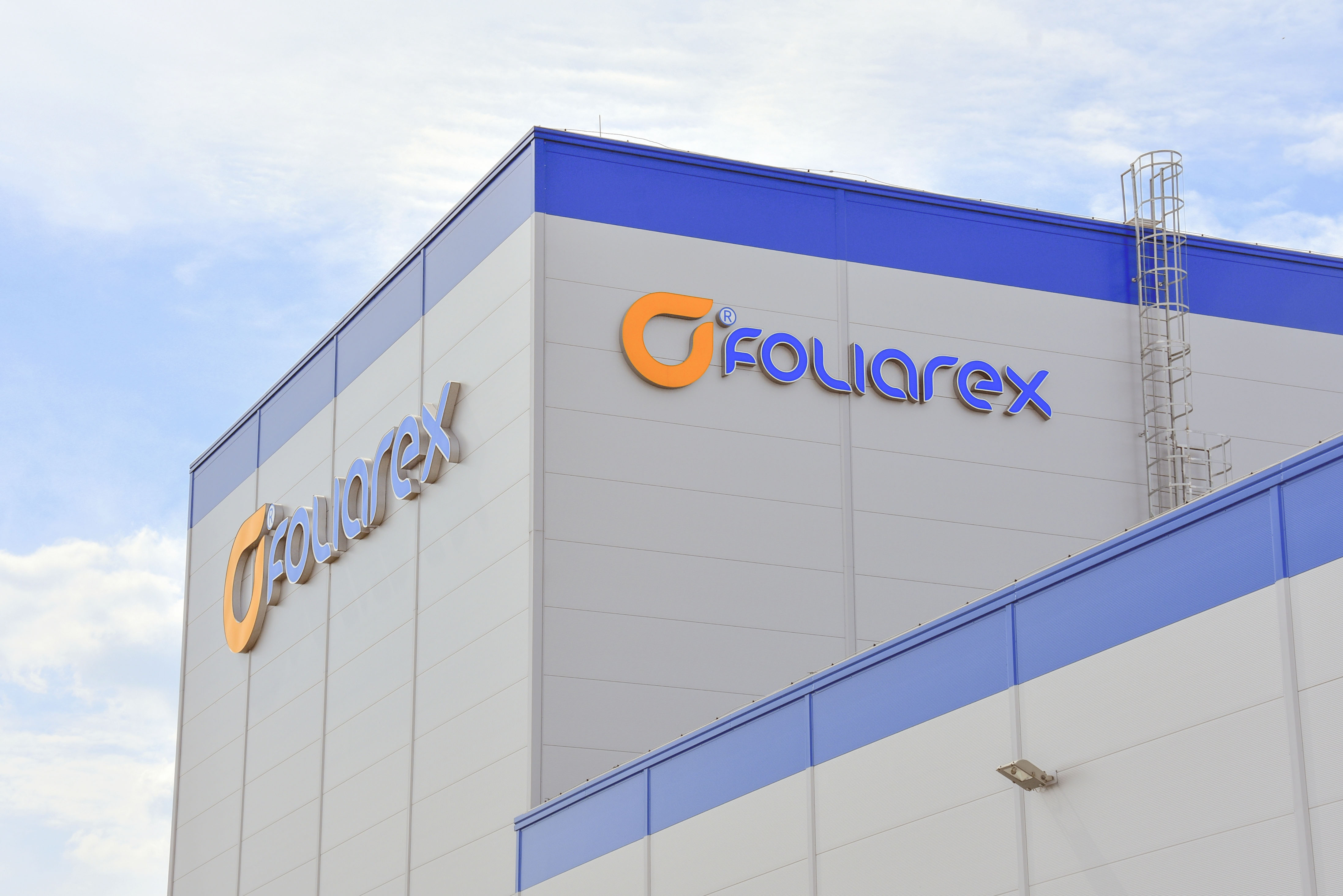 Foliarex sp. jawna in Drożdżyce specializes in the production of film additives, special plastics, and in the recycling of polyethylene and polypropylene. The company's offer includes LDPE, PP regranulates and chalk fillers. The list of products is completed by process and functional additives such as UV stabilizers.

Our offer also includes materials and accessories for cable production: aluminum tapes, polyester tapes, mica tapes as well as PVC plastics, foamable, crosslinkable and flame retardant materials.